> ACCIAIERIE D'ITALIA - TARANTO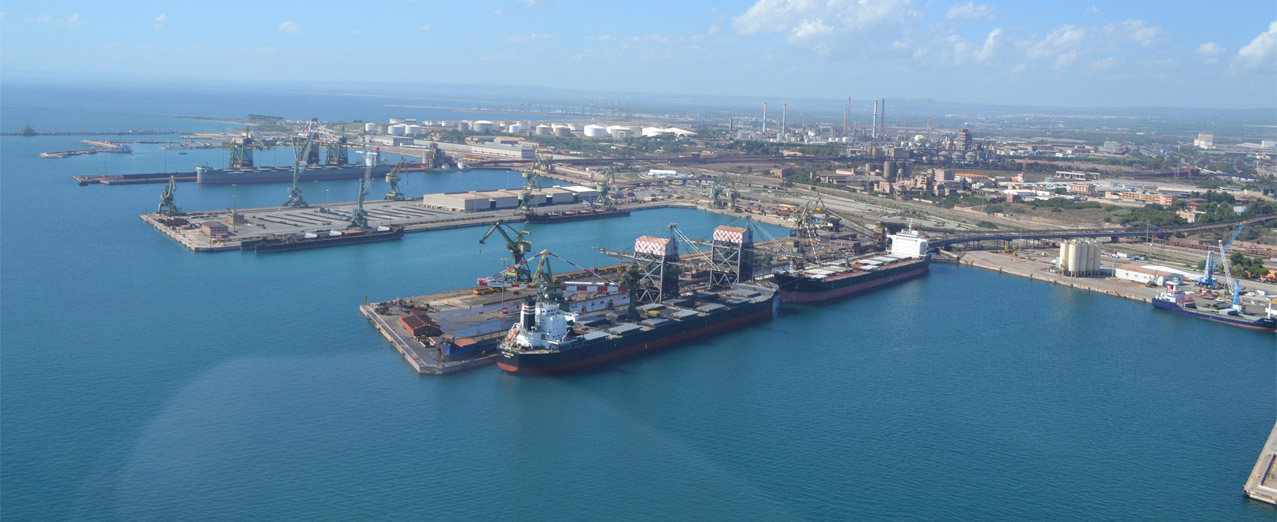 Industrial traffic at the Port of Taranto is mainly related to steel production, given the presence of the former ILVA steel plant, now Acciaierie d'Italia.
The resumption of traffic linked to the steelworks' operations, especially if considered from the perspective of sustainable development - environmental protection, respect for the territory, development of research and innovation - is an important source of competitiveness for local companies in the industrial logistics services sector and an objective for maintaining traffic at the port.
The steelworks, privatised in 1994 and taken over by the RIVA Group, has been the key driver of Taranto's economy since the early 1960s. Despite recurring crises in the steel industry over the last decade, the Taranto works has managed to maintain a prominent position in the global steel market. As of 1 November 2018, ILVA officially became part of the French-Luxembourg giant ArcelorMittal.
On 15 April 2021, with Agenzia nazionale per l'attrazione degli investimenti e lo sviluppo d'impresa S.p.A. - Invitalia - acquiring a stake in the share capital of AM InvestCo Italy S.p.A., the name was changed to Acciaierie d'Italia Holding S.p.A.
The steelworks is still the main client of the Port of Taranto:
| | |
| --- | --- |
| | 4,589 m of quays. Acciaierie d'Italia has a concession for four piers (numbers 2, 3, 4 and 5) and one quay (number 3). |
| | |
| --- | --- |
| | 931,000 square meters of operational area |
| | |
| --- | --- |
| | maximum draft of 25 m |
Raw materials such as iron ore and hard coal are unloaded here, while semi-finished and finished steel products are both loaded and unloaded.
GALLERY ICON STEEL TERMINAL PHOTO GALLERY