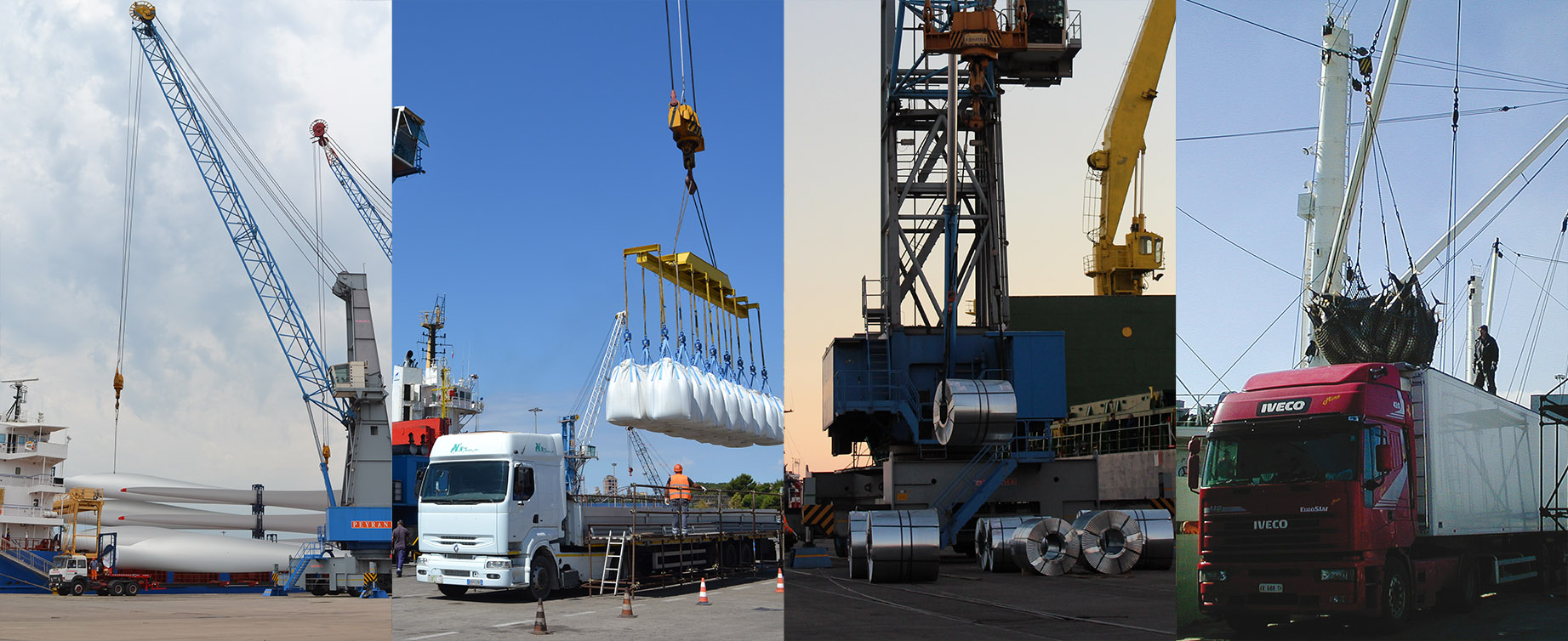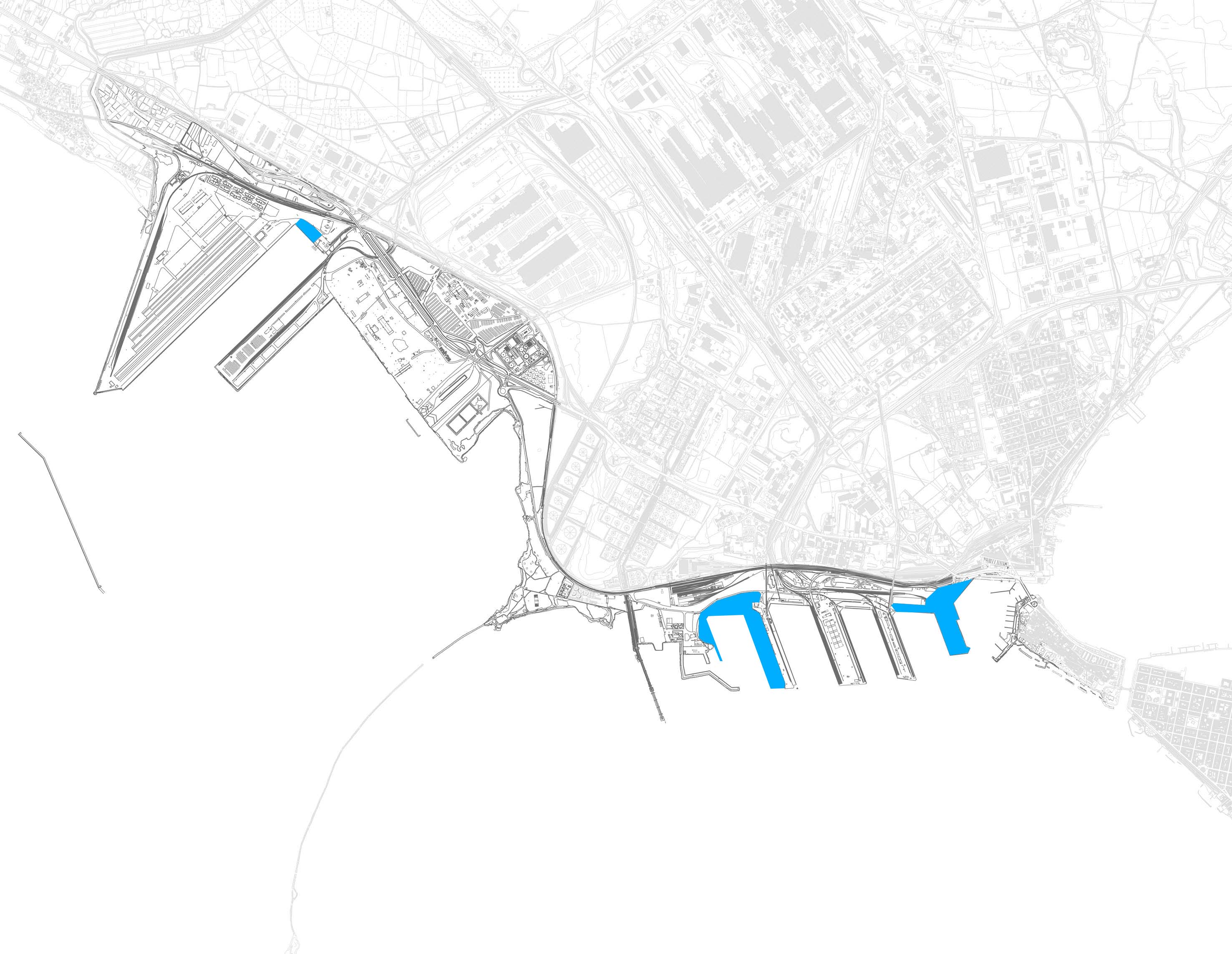 Map of concession areas On the free commercial quays (not under concession) available for the handling of miscellaneous and bulk goods, i.e. Quay 1, Pier 1, Pier 1 West Side, Pier 1 Head, Quay 2 and Pier 4 West Side, the following authorised Port Companies operate:
Castiglia S.r.l.
De.Tra.Sud S.r.l.
Ecologica S.p.a.
Italcave S.p.a
Marraffa S.r.l.
Peyrani SUD S.p.a.
Taras Terminal S.r.l.
Triton S.r.l.
The goods handled are: aluminium, aluminium coils, frozen fish, cement, steelwork, machinery, plant, turbines and wind turbines, iron ore, clinker, fertilisers and miscellaneous goods.
GALLERY ICON FREE QUAYS PHOTO GALLERY