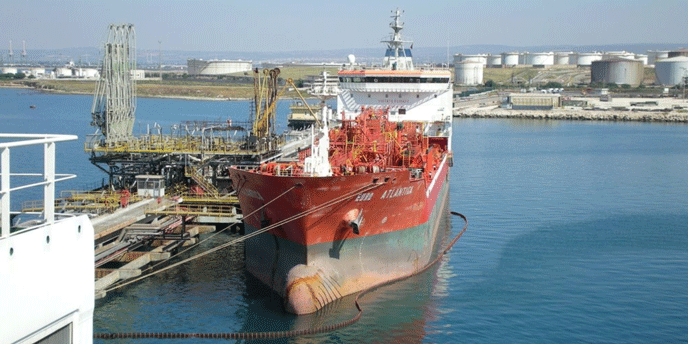 ENI S.p.A. has a concession to operate a 560 metre jetty with 1,120 metres of berthage for loading and discharging crude oil, refined products and by-products. Transhipment is by a conveyor system linking the jetty with the refinery.
The ENI refinery is supplied with raw materials by tankers of up to 300,000 dwt accommodated at single-buoy moorings in Mar Grande.
An underwater pipeline takes crude oil directly from tanker to refinery.
In an average year, the facility handles between 5 and 5.5 million tonnes.
In addition to the current volume of activity, the refinery is looking to receive and partly refine crude oil from fields in Val d'Agri, in the neighbouring region of Basilicata. ENI has planned an extension of the oil jetty to meet the new requirements for both crude oil and finished products.