> ENI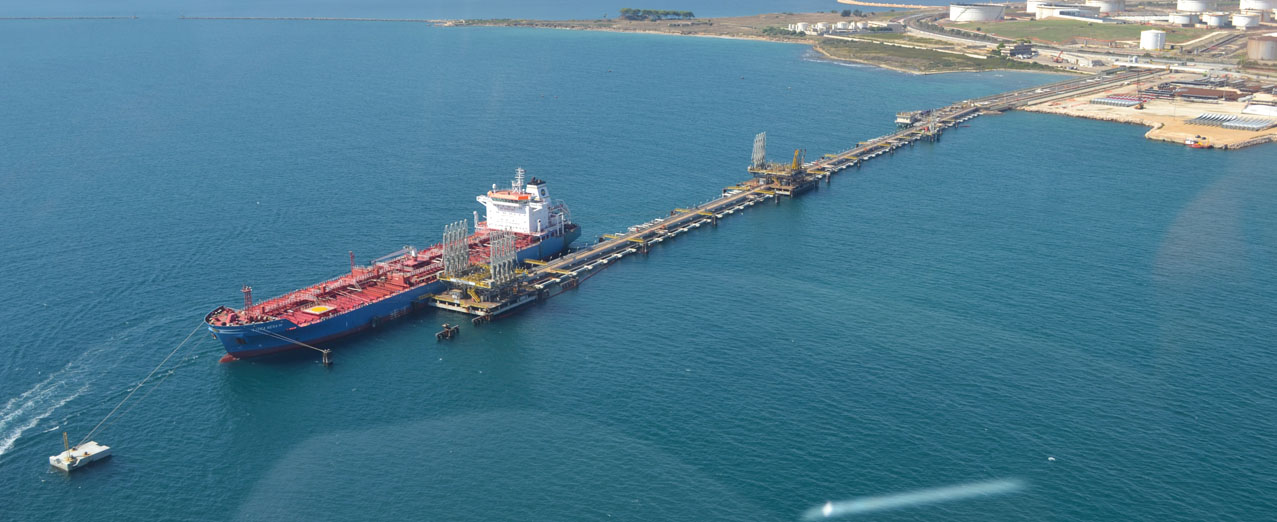 The Taranto area is home to an important refinery owned by ENI Refining & Marketing. The Taranto plant is the most important distribution hub for petroleum products in south-eastern Italy. The refinery is directly integrated with crude oil production via a direct pipeline connection with the Val d'Agri fields in Basilicata, of which Eni holds an absolute majority. The connection with the Basilicata fields allows the reception, storage, processing and shipping of national crude oil (Tempa Rossa Project).
ENI is the second main user of the Port of Taranto with:
| | |
| --- | --- |
| | a 560-metre long pier with a total berthing face of 1,120 metres, used for the loading and unloading of crude oil, refined oil products and derivatives. Transhipment takes place via a system of pipelines linking the pier to the oil plant. Flows in and out of the Port of Taranto mainly concern crude oil and refined petroleum products |
| | |
| --- | --- |
| | a buoy field that accommodates tankers of up to 300,000 GT, which carry oil to feed the refinery: this is a special facility that allows crude oil to be transferred from the tankers to the plant via underwater pipelines. |
By adopting the best existing technologies and being a logistical project without actual crude oil processing, the Tempa Rossa project in Taranto will not create any additional emissions compared to today. The ship traffic created by the project (90 extra ships per year) will not lead to an increase in emissions, as shown by the Environmental Impact Assessment itself.
GALLERY ICON OIL TERMINAL PHOTO GALLERY