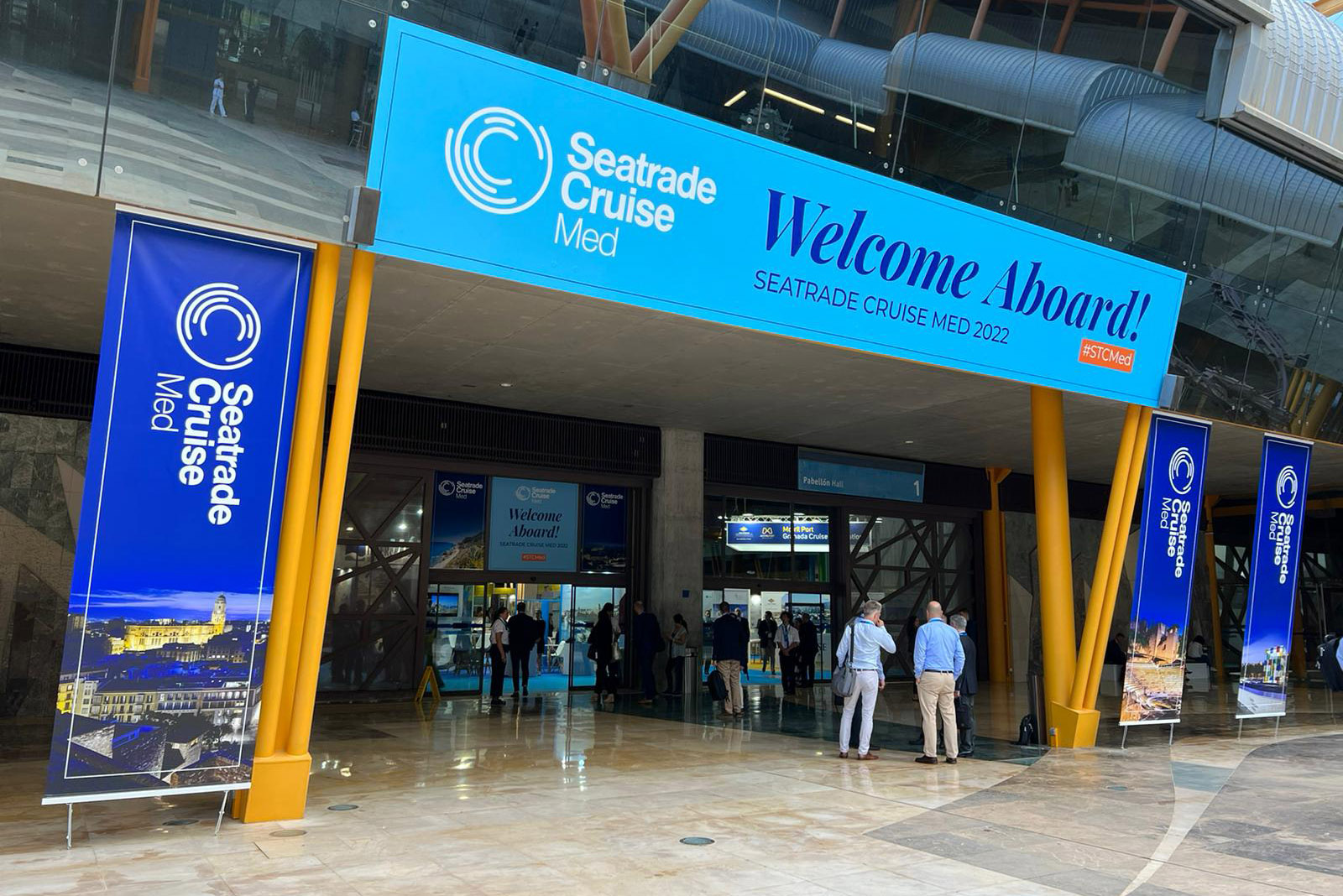 The port of Taranto is protagonist at the Seatrade Cruise MED 2022
PORTO OF TARANTO, 20 SEPTEMBER 2022 - The Port Network Authority of the Ionian Sea presented the port of Taranto at the fair Seatrade Cruise MED, held in Malaga on14 and 15 September. With more than 2000 visitors and about 150 exhibitors from all over the world, the Seatrade Cruise MED represents one of the most important moments of comparison in the panorama of cruise tourism.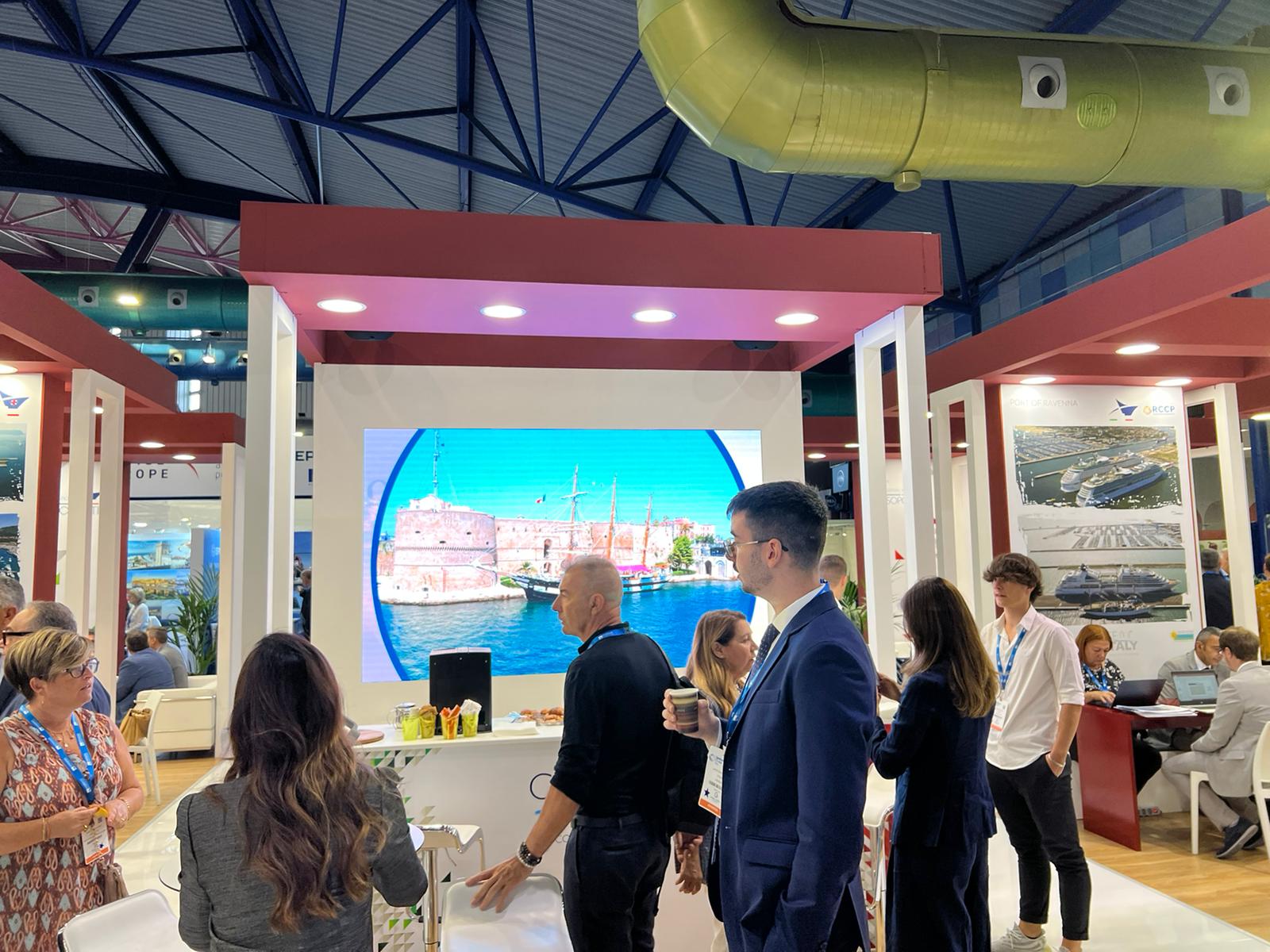 The port of Taranto was present in the "Cruise Italy - one country, many destinations" shared hall, organized by Assoporti for the Italian port network, participated by AdSPs and sector operators. Thanks to the international showcase of Seatrade Cruise MED, the Port Network Authority of the Ionian Sea promoted the port of Taranto as an access gate to discover the cultural, natural and food and wine beauties of the Puglia region but also of Lucania. With its record numbers - +30,000 passengers handled in the first 8 months of 2022 compared to 2021 - the Ionian port consolidates its status as a growing cruise destination in the Mediterranean, capable of offering maximum efficiency in passenger services also thanks to the operational support of Taranto Cruise Port.
The busy calendar of B2B meetings with international shipping companies, many of which belong to the luxury segment, confirmed the attention by the public, itinerary planners and sector operators for Taranto as a destination. The specialized magazine Cruise and Ferry dedicated a focus on the Ionian port entitled "Unexpected Italy" in the latest edition of the magazine, distributed during the fair and also available in a digital version (read the magazine here).
The Port Network Authority of the Ionian Sea was also the protagonist at the gala evening of Seatrade Cruise Awards, held on 14 September, where the port of Taranto had the honour of receiving the Destination of the year award (read the news here).
"In just over a year the Port Network Authority of the Ionian Sea has managed to affirm Taranto as a destination of excellence in the Mediterranean for its historical and cultural wealth" declares the President Sergio Prete. "The next steps will see the Authority continue the already proven collaboration with local authorities to strengthen the reception system and prepare Taranto to become one of the players in the Italian cruise industry also on the occasion of the next Italian Cruise Day, which will be held in 2023".