The Port of Taranto in Munich for Transport Logistic 2023
PORT OF TARANTO, 12 May 2023 - The Port Network Authority of the Ionian Sea (AdSPMI) took part in the 2023 edition of Transport Logistic, a trade fair held at the Messe Munchen exhibition centre in Munich. The trade fair is among the most prestigious international promotion platforms for the entire logistics sector, and an important global showcase for thousands of exhibitors from the logistics, mobility, IT and supply chain industries.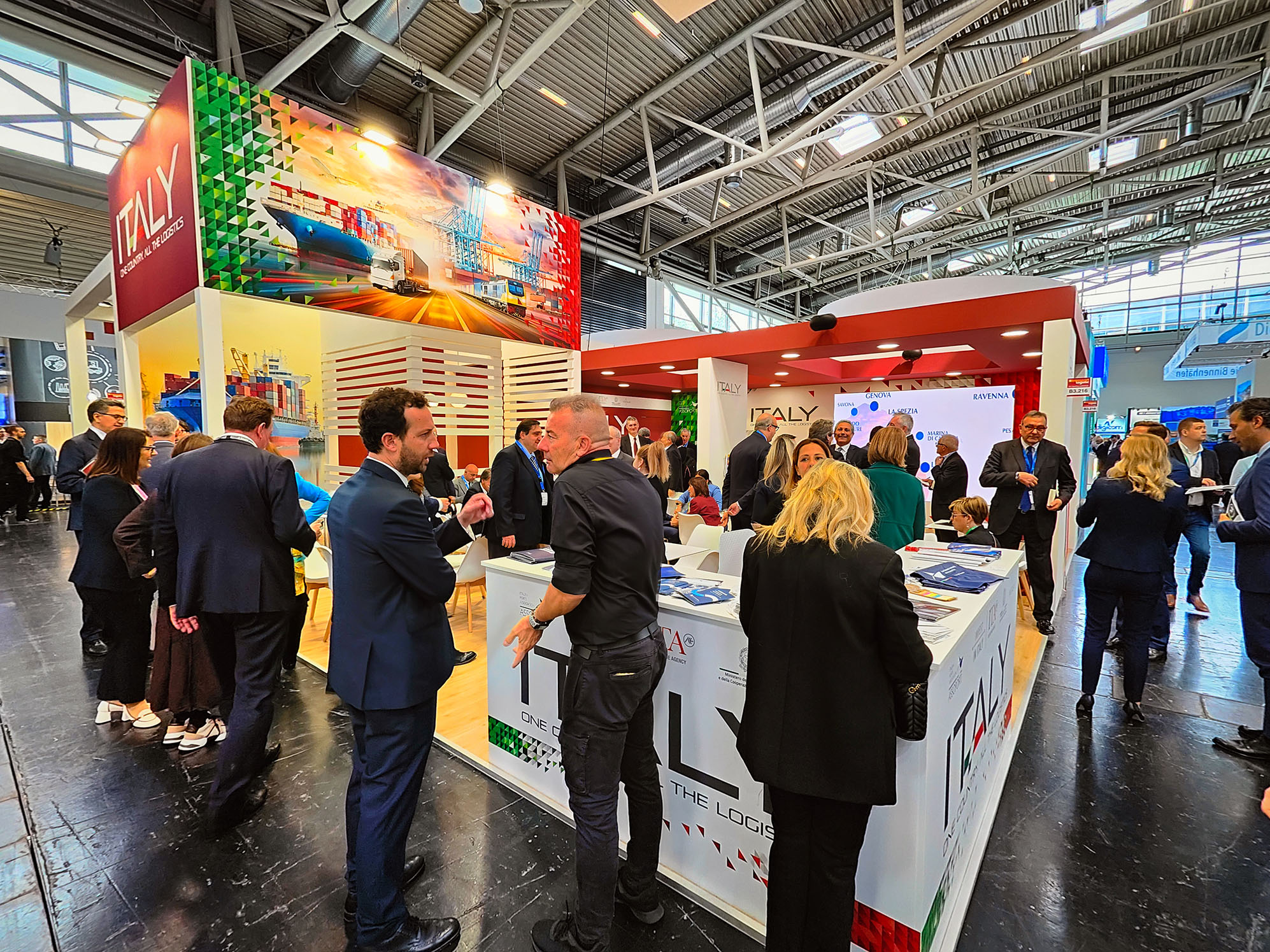 Four years after the last in-person edition, this year Transport Logistic returned to welcome thousands of visitors live, presenting a rich programme of conferences and events spread throughout the exhibition centre's 10 halls - covering an area of around 127,000 square metres - cementing its role as the main hub for international B2B networking in the logistics sector.
The AdSP of the Ionian Sea was among the 2441 Exhibitors & Brands that took part in the event, together with the Assoporti collective that, with the slogan "Italy - One country, all the logistics", brought together in Munich the ports of the national port system in the Italian stand inaugurated by the traditional ribbon-cutting ceremony entrusted to the Deputy Minister of Transport and Infrastructure, Edoardo Rixi , who highlighted, among other things, how Italian ports are playing a leading logistical role not only in the Mediterranean but also internationally.
The Italian Ports Pavilion was an attraction for numerous international operators and institutional representatives - such as the Chinese delegation of the Port of Shenzhen - and was also visited by the Italian Ambassador to the Federal Republic of Germany, Armando Varricchio.
President Sergio Prete and Secretary General Roberto Settembrini took part in numerous meetings and B2B events with international operators including shipowners, terminal operators, and service companies interested in the Port of Taranto, which was also represented in Munich by the delegation of port operators, exhibitors at the Regione Puglia stand coordinated in cooperation with Puglia Sviluppo.
President Prete also spoke during the panel on Italian ports attended by Deputy Minister Rixi, presenting to operators and visitors the Port of Taranto's assets and development prospects.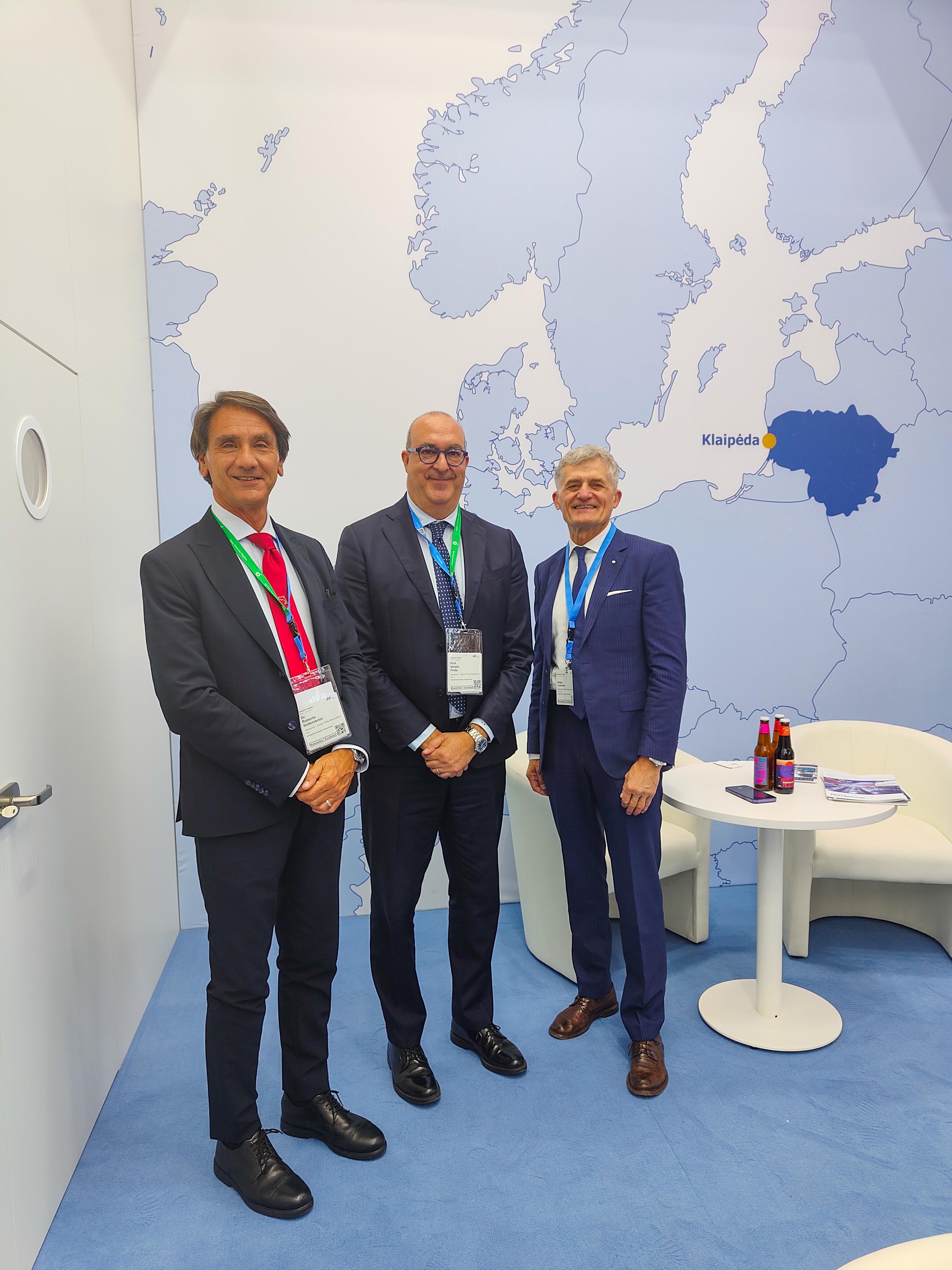 "The Transport Logistic event," stated President Prete, "represents the spearhead for the promotion of the Port of Taranto's logistical and infrastructural assets, since it is the main forum for dialogue and meetings with the world's top players in transport and logistics, with whom the Port Authority has successfully initiate numerous discussions towards possible new synergies aimed at increasing and diversifying traffic. In fact, the port has proved to be a particularly attractive intermodal hub for numerous specialised operators, who have shown great interest both in the infrastructure, facilities and services in the Port of Taranto and in the numerous initiatives undertaken by the Port Authority, including those related to innovation, sustainability and technological development."