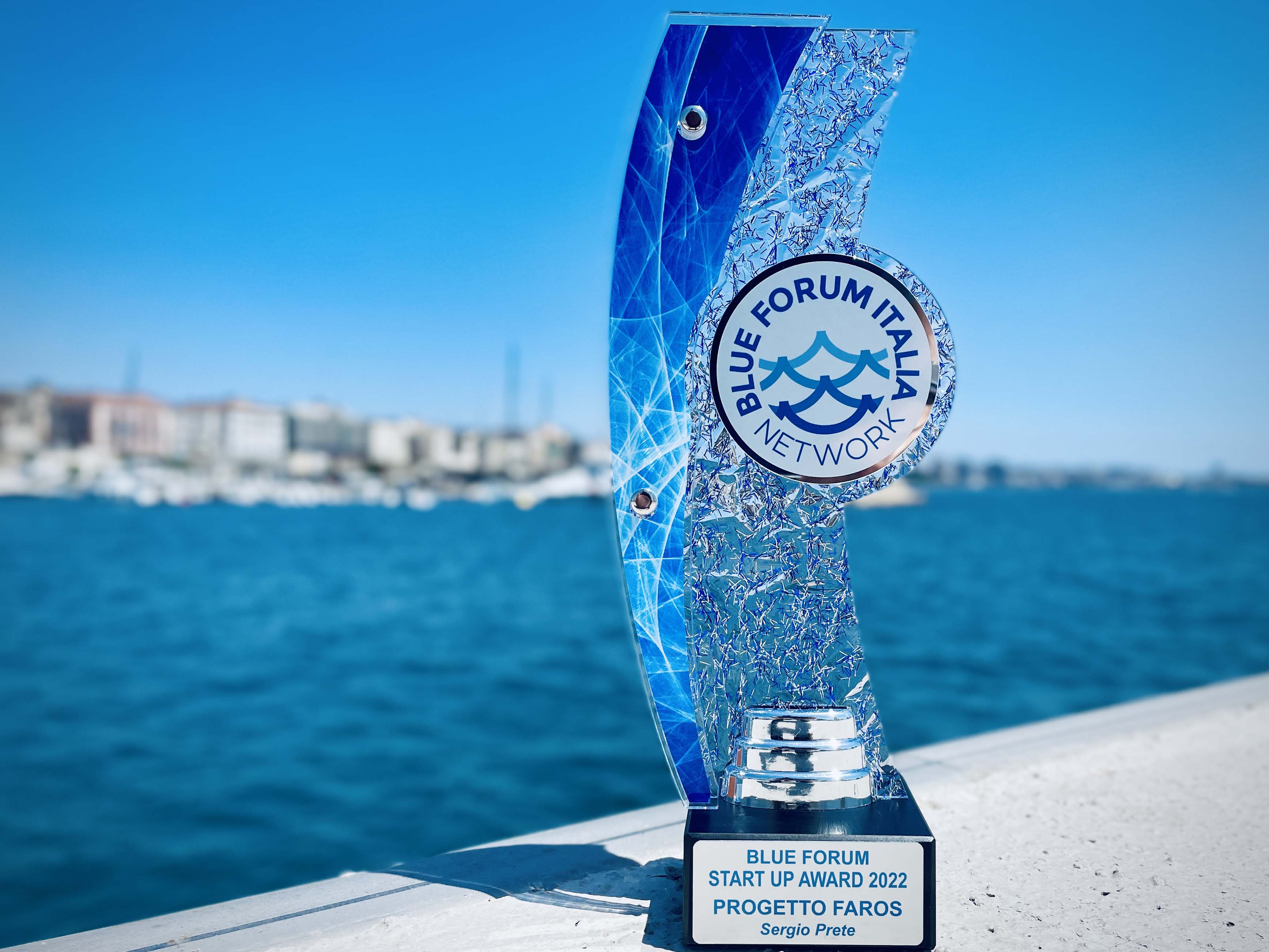 Blue Economy Start Up AWARD 2022": the "FAROS" project awarded in Gaeta within the 1st Summit Blue Forum Italia Network
PORT OF TARANTO, 21 JUNE 2022 - The 1st Summit Blue Forum Italia Network: ''Dalla Crescita blu a un'economia del Mare sostenibile'' (17-18-19 June 2022) was concluded last Saturday June 18th in Gaeta which hosted the international kermesse gathering the leading representatives from the Italian Government and the national and European institutional and associative bodies, together with civil and military Authorities, entrepreneurships and international players active in the field of Maritime Economy..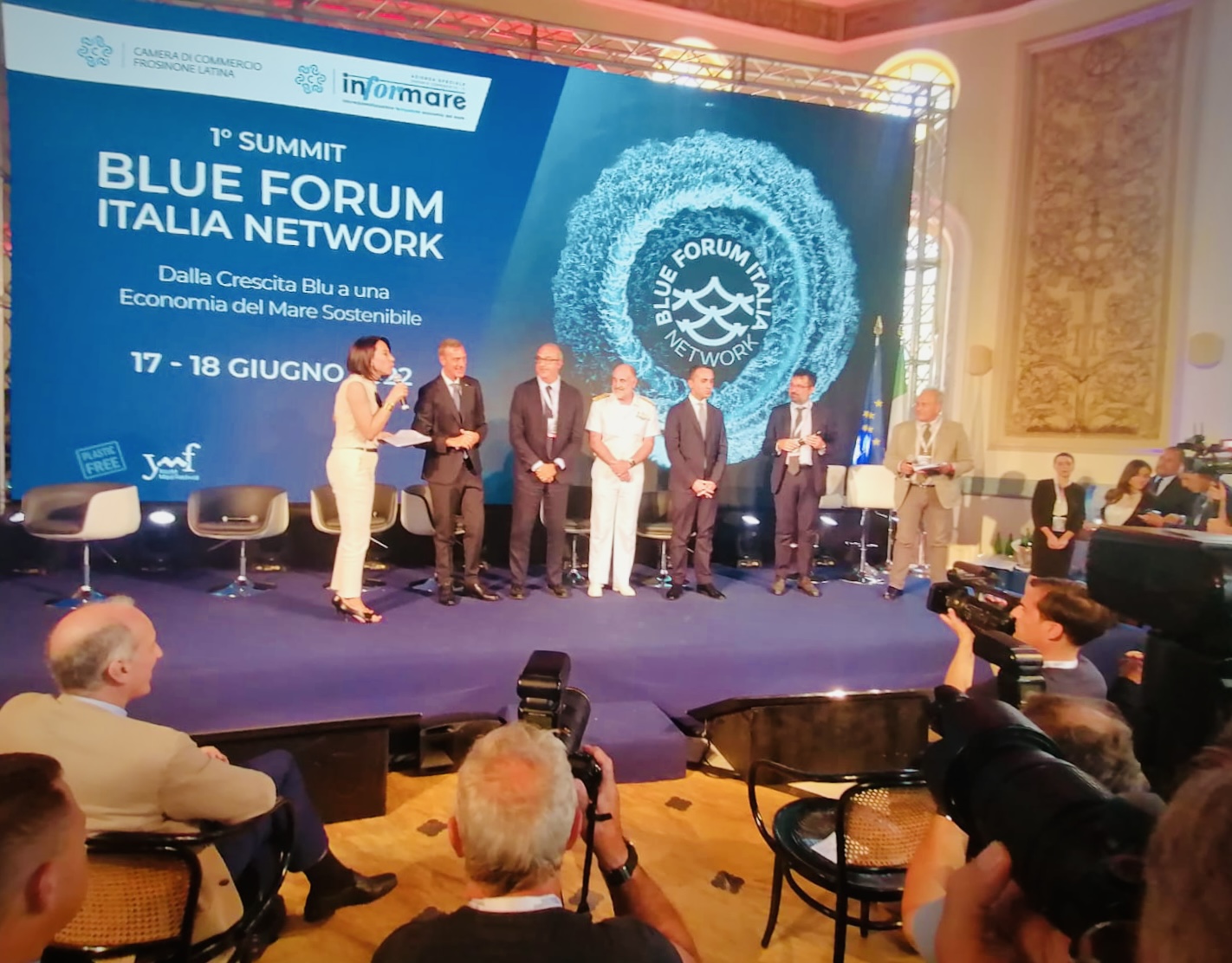 The event represented an eminent occasion for opening a discussion stage on the most relevant issues related to energy and digital transition connected to the maritime field, with the aim to create a multiplying network of the Maritime users able to assist the ecological and digital transition of the Sea, in line with the EU directives oriented towards the development of a brand new approach fostering a blue economy in the European Union, thus pursuing the orientations stated by the EU Green Deal.
Moreover, on June 18th the Forum hosted the ceremony for the assigning of the "Blue Economy Start Up AWARD 2022", a prize granted to institutions, entrepreneurships and projects which have made the difference in the fields of innovation and sustainability, both key pillars within the Forum taking place in Gaeta. In this context, the President Sergio Prete has been awarded with the prestigious Award given to the Port Network Authority of Ionian Sea thanks to the "FAROS" project, the startups accelerator in the sphere of blue economy launched by CDP Venture Capital SGR in partnership with the Port Authority. The awarding ceremony – attended by the Minister of Foreign Affairs and International Cooperation, Luigi Di Maio and Giovanni Acampora, President of the Chamber of Commerce Frosinone Latina, Assonautica italiana and Si.Camera – has been run by Alessandro Testa of Informare who also assigned a prize to the Rear Admiral (CP) Vincenzo Leone, Maritime Director of Puglia e Basilicata Jonica, highlighting that the awards can represent a further incentive for all those wishing to develop initiatives based on innovation as a driver for the sustainable development of Maritime Economy.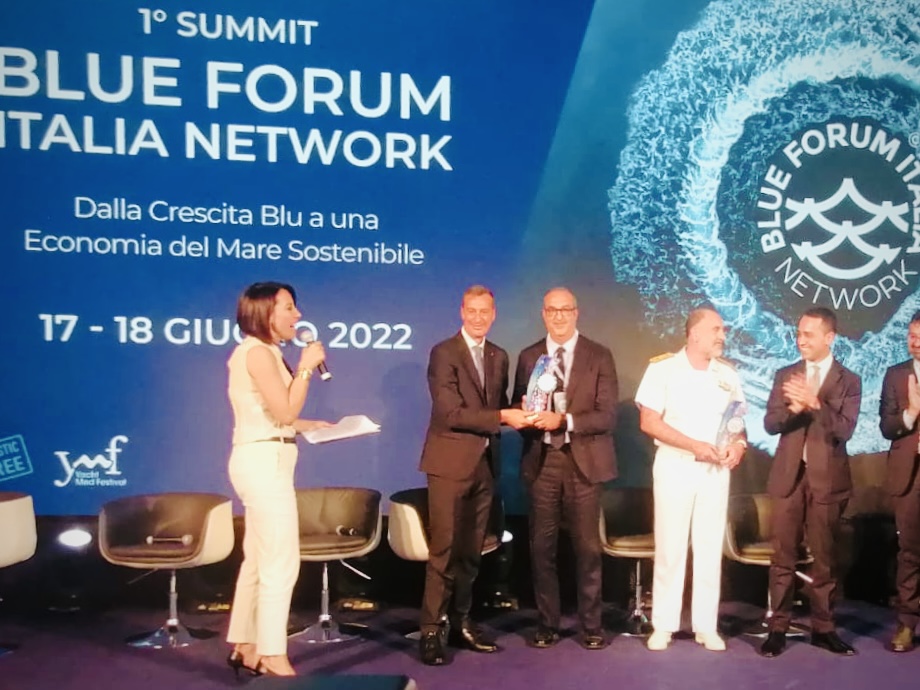 "We are honoured – stated the President Sergio Prete – for this new prize received by the Faros project in such an international prestigious context as the Summit Blue Forum Italia Network of Gaeta is. The Port of Taranto is still a leading Authority for the sustainable innovation of the territory: indeed, with Faros the Port Network Authority wanted to bet on innovation as a marking point able to attract the main development assets related to maritime economy and to port and logistic activities, making the Ionian port not only the core of innovation at local level but also the hub where to develop new entrepreneurial ideas capable of contributing to the blue and sustainable growth of the whole country."