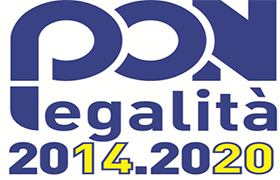 PROJECT TO IMPROVE SMART AND INTEGRATED SECURITY STANDARDS IN THE PORT AND INDUSTRIAL AREAS OF TARANTO - NATIONAL OPERATIONAL PROGRAMME "LAWFULNESS" 2014-2020
The project idea was born with the signing, on 18.10.2017, of a memorandum of understanding to define the preparatory activities for the implementation of a project to be submitted under the National Operational Programme "Lawfulness" 2014-2020. The MoU was signed by the Minister for Social Cohesion, the Prefecture of Taranto, the Puglia Region, AdSPMI, the ASI Consortium of Taranto, the municipalities of Taranto, Massafra and Statte, the Taranto Chamber of Commerce and Industry and Confindustria Taranto.
The Project was approved by the Managing Authority of the NOP Lawfulness Programme 2014-2020, the Ministry of the Interior - Technical Administrative Secretariat European Funds Management and NOP under Action 2, Line of Action 2.1.1 "Integrated interventions aimed at increasing safety standards in strategic areas for development".
The Action aims to raise the levels of security and lawfulness of the economic and entrepreneurial system of Taranto, with particular reference to the port logistics area and the areas belonging to the ASI of Taranto, by supplementing existing territorial and access control techniques with additional and innovative methods in order to strengthen the dissemination, in the socio-economic fabric, of new models of lawfulness able to secure the business areas, to increase their attractiveness (both for new establishments and for new and further investments of existing national or international business realities), also in view of a future institution of a Special Economic Zone (SEZ).
Beneficiary Partner: Port System Authority of the Ionian Sea
Members of the Project Committee:
- ASI Consortium of Taranto
- Municipality of Taranto
- Municipality of Massafra
- Municipality of Statte
- Prefecture of Taranto
- Taranto Police Headquarters
- Chamber of Commerce of Taranto
- Confindustria of Taranto
The activities for the implementation of the different Actions are in progress and involve the creation of an innovative integrated system for the control and prevention of crimes in industrial and port logistics areas. Total budget of €3,281,541.00.
Website of Management Authority NOP Lawfulness 2014-2020: https://ponlegalita.interno.gov.it/