San Cataldo Pier: the work involves the adjustment of the existing quayside, which will be aligned with the sections immediately preceding and following it in accordance with the indications of the Port Master Plan in force, with the consequent enlargement of the eastern quay. The project envisages the construction of a pier on piles with a deck consisting of a box-shaped structure inside which will be used as a car park to accommodate the cars belonging to the employees of the set of buildings occupying the central part of the pier and used for various port functions (Harbour Master's Office, Port System Authority of the Ionian Sea, relevant offices, etc.) so as to leave the existing square free and make it available for activities related to passenger traffic.
Quay 1: the work involves the refurbishment of the existing quay made of stacked blocks. The project proposal adopted for the structural consolidation/recovery of the quay wall consists in the encapsulation of the existing quay by building a frame made up of reinforced concrete piles and metal sheet piles on the sea side connected through a deck slab to single reinforced concrete piles placed behind the current wall.
Expected results
Increase of activities related to passenger traffic through the square of the San Cataldo Pier and structural and functional recovery of quay 1.
Work progress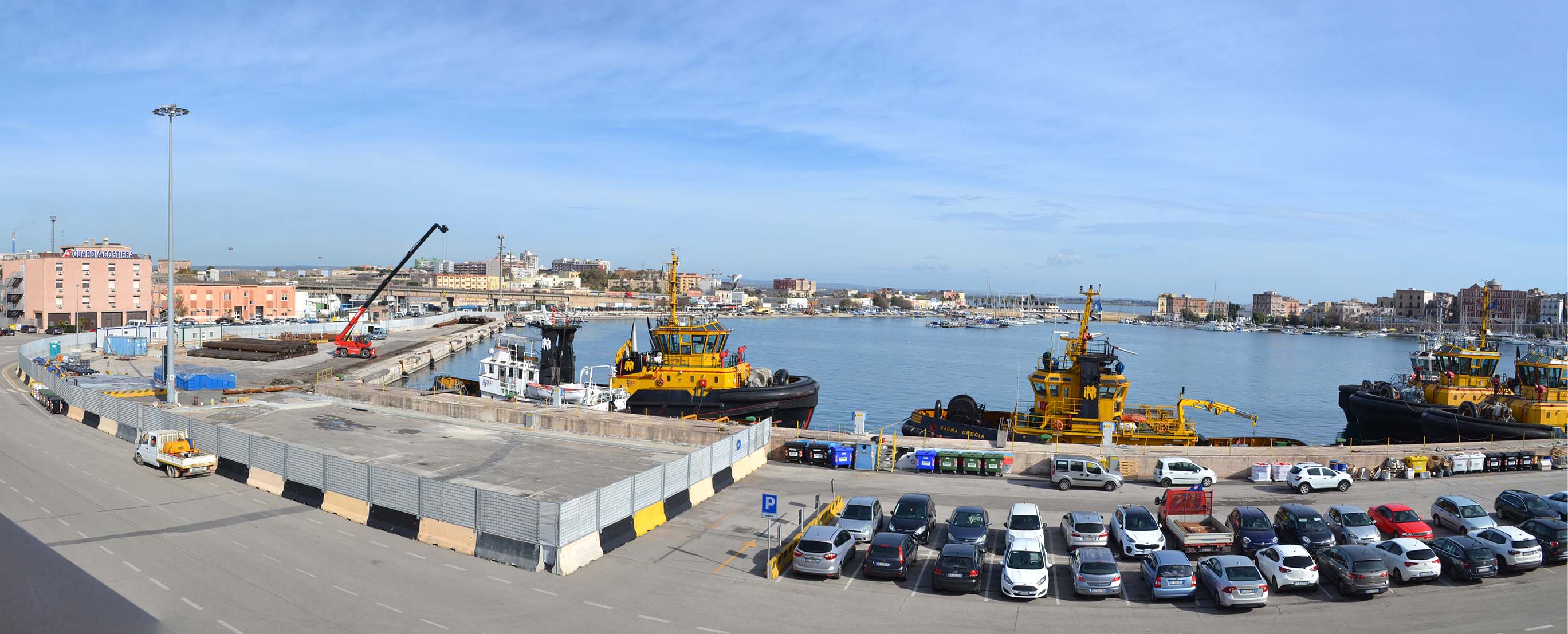 Avanzamento_lavori_calata1-20191220_rid.jpg
Avanzamento_lavori_calata1-20200128_rid.jpg
Avanzamento_lavori_calata1-20201022_rid.jpg